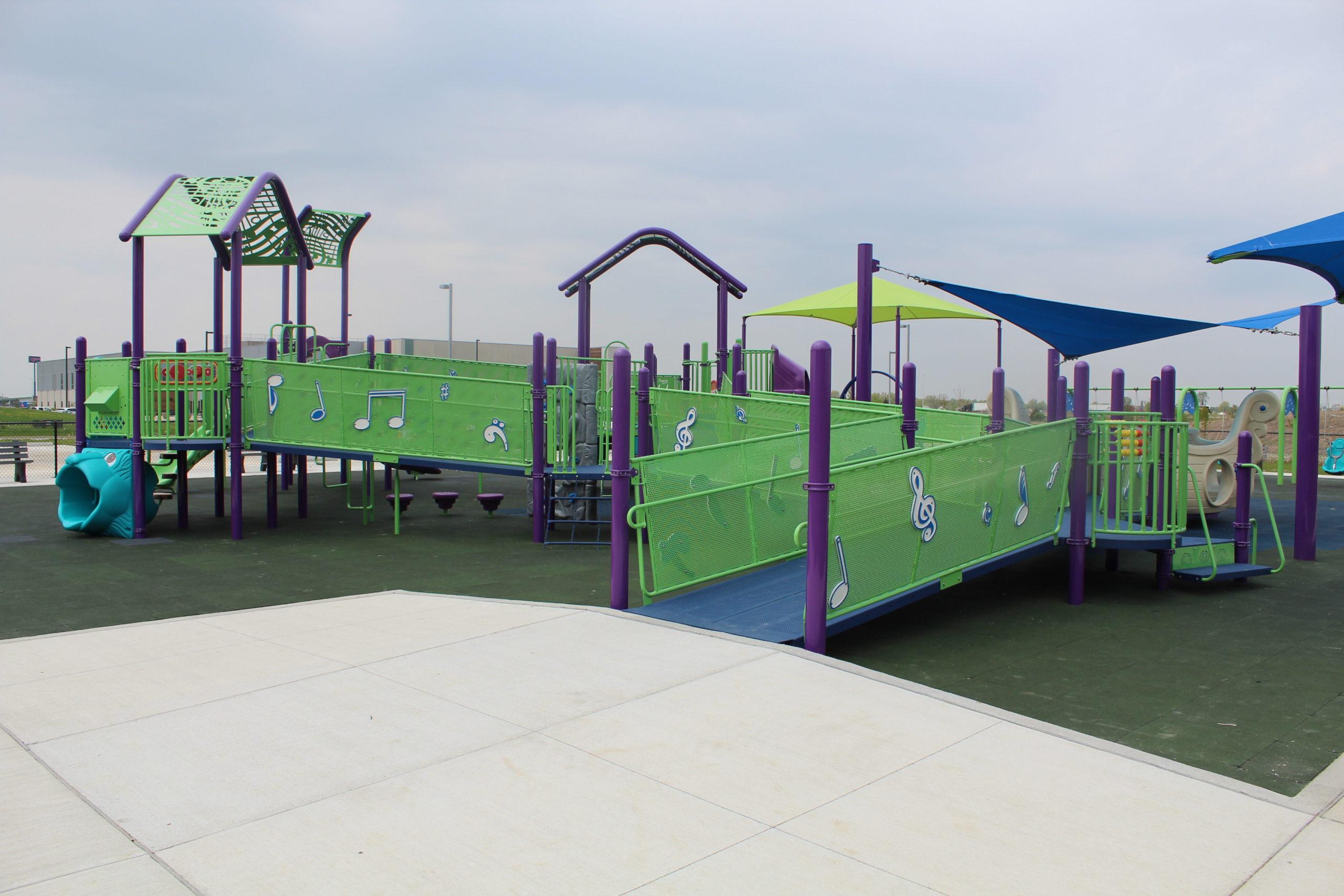 When children play, they are learning – developing the capacities of their bodies, exploring the material world around them and navigating the complexities of social interaction. Play contributes to children's social/emotional, physical, sensory, cognitive, and communicative development, and participation in play is enshrined as a right of all children!
features
Harmony Playground is an All-Inclusive Playground and pavilion that goes beyond minimum accessibility to create play experiences that meet a variety of needs and interests.
The playground includes:
Solid playground surface, bridges, and ramps that ensure access for children and grown-up companions of all abilities, allowing everyone to enjoy outdoor play.
Swings for all ages & abilities.
Climbing and bouncing elements.
Sensory Panels.
Benches & Shade Structures
Musical Instruments.
Multiple Slides.
The pavilion includes: 
Picnic Tables (including ADA tables)
Men's/Women's Restrooms
Family Restroom (includes adult-size changing table)