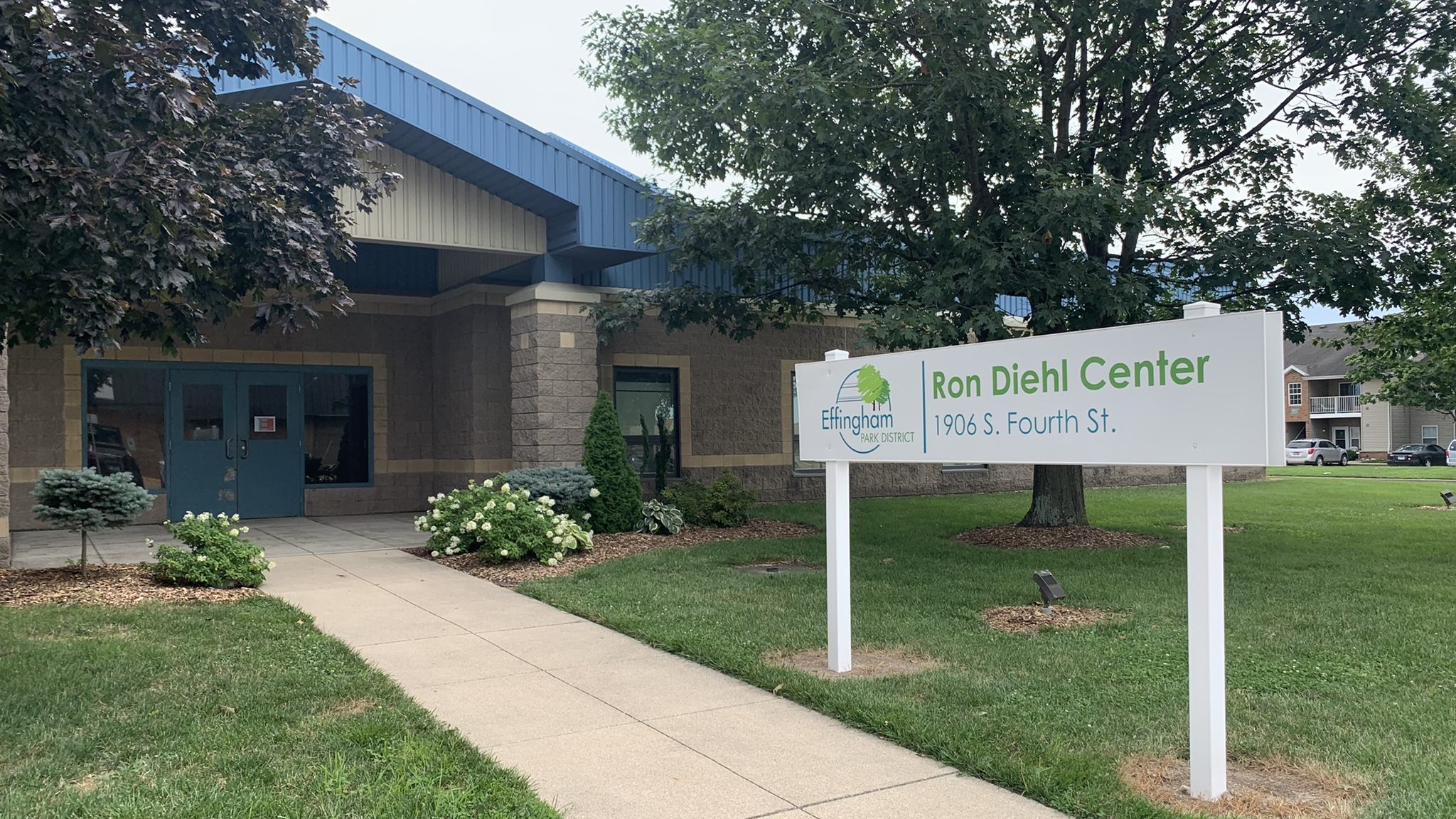 The Effingham Park District Ron Diehl Recreation Center and parks administrative office is located in Hendelmeyer Park at 1906 S. Fourth St. The center is named after longtime Park District Director Ron Diehl who retired in 2010. Two gymnasiums and two meeting rooms are also housed in the recreation center.
rental information
Fine Arts Room – $35 per hour plus an additional $25 set-up fee. Seats 80 with tables and chairs. Available September through May. Rental fees must be paid at the time of reservation. No alcohol allowed. Contact the park office for availability. Host location for FACE plays.
Gym – $60 per hour. Home to winter Volleyball and Basketball leagues.
Winter Hours:
Monday -Friday 8 am – 9 pm
Saturday and Sunday 12 pm – 8 pm.
Summer Hours:
Monday – Friday 8 am – 4 pm.
Kitchen – Meals on Wheels location only